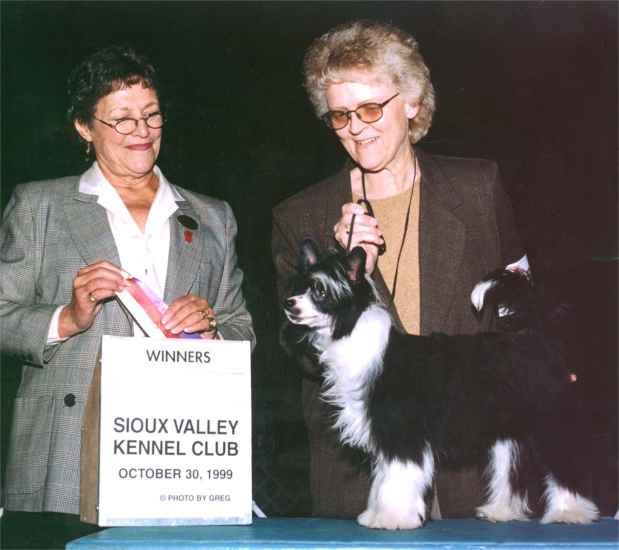 TrewDee is shown winning a 3-point Major, beating 2 Specials, under respected Judge Dr. Jacklyn Hungerland. This was her first win at the age of 7 months.


TrewDee finished at the age of 13 months old with 17 points and 3 majors. I was so very proud of her because she is my first attempt at showing and a dream I have had since a young girl
"WHAT A THRILL" to have a champion and to have accomplished
it as a novice in such a short time.

I want to thank those who had faith in me as a novice owner/handler.

Thanks to the judges that saw TrewDee's great qualities.

TrewDee received her International Championship in October 2000 and her Canadian Championship in November, 2000 presented by Dave Scheiris of Calgary Canada.
Thank You DAVID!!!

There are no immediate plans for her future other than snuggle and be spoiled.