Dusdee is not a Chinese Crested BUT she is a D'VA like her younger sisters. DusDee is a Bichon Frise that I rescued 7 1/2 years ago. She was near death at the time we brought her home. She is our lil MIRACLE and we love her dearly!
Today she is a lively girl and loves to play with all the Cresteds.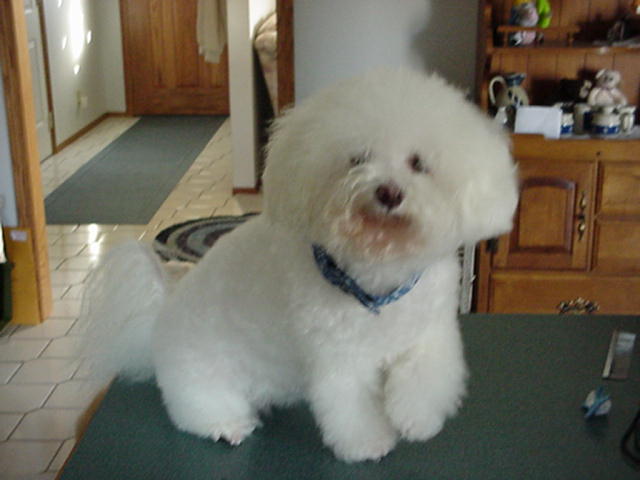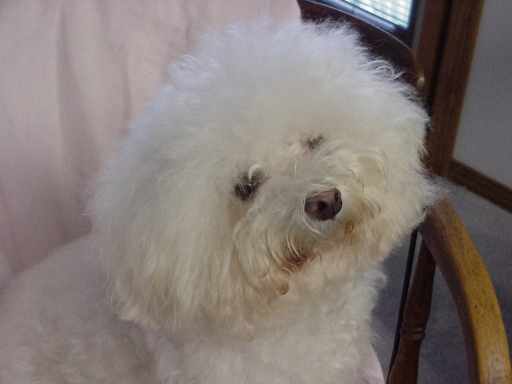 Not a show girl but she is a CHAMPION in our eyes.